Montana DPHHS / Facility Administrator – Intensive Behavior Center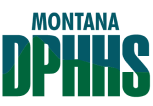 Facility Administrator – Intensive Behavior Center (51184) – (22143381)
The Montana Department of Public Health and Human Services (DPHHS) has an exciting leadership opportunity within the Intensive Behavior Center.
Our mission at DPHHS is to improve and protect the health, well-being, and self-reliance of all Montanans throughout every stage of their life. By joining our team, you will have the opportunity to perform meaningful work in public service to our state and its residents. Whether you are joining the workforce or have several years of experience, DPHHS has the opportunity for you!
This position provides Administrative Support for the developmental disabilities continuum of care provided by the Intensive Behavior Center (IBC). Under the broad supervision of the Healthcare Facilities Division, the position plans, directs, and coordinates operations for the program. The position reports to the Chief Healthcare Facilities Officer and is responsible for directly supervising approximately 10 employees and indirectly supervising 60-70 staff and additional on-call staff and contractors.
Intensive Behavior Center (IBC) — the IBC is a 12-bed intensive behavior center for individuals with a developmental disability who are in need of intensive treatment because of continuous or repeated behaviors that pose an imminent risk of serious harm to self or others. IBC provides an environment for stabilizing and building healthy, effective, and fulfilling lives and prepares clients for discharge to appropriate community services. The facility is a critical component in the continuum of care for individuals with developmental disabilities.
The facility is licensed under state regulations as an Intermediate Care Facility for Individuals with Developmental Disabilities (ICF/DD).
What We Can Offer You
The State of Montana's comprehensive benefits package includes healthcare coverage, retirement plans, paid vacation, sick leave, and holidays, work/life balance, and eligibility to participate in the Public Service Loan Forgiveness program. Visit the Health Care and Benefits Division for more information at https://benefits.mt.gov. In addition to employee benefits, there are a wide range of advancement opportunities within the largest state agency in Montana.
Qualifications:
What You Can Offer Us
Knowledge of theories, principles and practices of the behavioral sciences and their application to individuals with a developmental disability and complex needs who need intensive treatment within a residential setting.
Knowledge of Federal and State regulations.
Ability to establish and maintain good relations with subordinates, clients, community professionals, and the general public.
Ability to direct and coordinate the financial budget activities to fund operations and increase efficiency.
Ability to motivate staff and provide effective leadership.
Meet minimum qualifications:
Bachelor's degree in Behavioral or Social Sciences, Business, Public or Hospital Administration, or a health care related field of study.
Four years of progressively responsible administrative experience. Preference will be given to those who have administrative experience working with individuals who have intellectual and other developmental disabilities.
Two years of experience in administration in a heath care facility or community setting.
Three years of supervisory experience managing professional staff.
Montana Nursing Home Administrator License is preferred (required within 6 months of hire).
Other combinations of directly related education and experience may be considered on a case-by-case basis.
For a copy of the full job description or if you need a reasonable accommodation in the application or hiring process, contact Sarah Green at sarah.green@mt.gov.
How to Apply
Submit the following required documents with your application on the State of Montana Careers website. When submitting the required documents, you must check the "relevant document" box to ensure your attachments are uploading correctly to the specific application for this position.
To be considered for any DPHHS position, applicants must complete and submit their application online, and upload any required documents. Successful applicants are required to successfully pass all DPHHS specific background check(s) relevant to each position. DPHHS is an equal opportunity employer. Women, minorities, and people with disabilities are encouraged to apply.
This position is open until filled.
Applicant Pool Statement: If another department vacancy occurs in this job title within six months, the same applicant pool may be used for the selection.
Training Assignment: This agency may use a training assignment. Employees in training assignments may be paid below the base pay established by the agency pay rules. Conditions of the training assignment will be stated in writing at the time of hire.
Job: Healthcare
Salary: $ 51.23 – 51.23 Hourly
Benefits Package Eligibility: Health Insurance, Paid Leave & Holidays, Retirement Plan
Number of Openings: 1
Employee Status: Regular
Schedule: Full-Time
Shift: Day Job
Travel: Yes, 5 % of the Time
Primary Location: Boulder
Agency: Department of Public Health & Human Services
Union: 000 – None
Bargaining Unit: 000 – None
Posting Date: Oct 6, 2022, 5:44:13 PM
Closing Date (based on your computer's timezone): Ongoing
Required Application Materials: Cover Letter, Resume
Contact Name: Sarah Green | Contact Email: sarah.green@mt.gov | Contact Phone: 406-444-5936
The State of Montana has a decentralized human resources (HR) system. Each agency is responsible for its own recruitment and selection. Anyone who needs a reasonable accommodation in the application or hiring process should contact the agency's HR staff identified on the job listing or by dialing the Montana Relay at 711. Montana Job Service Offices also offer services including assistance with submitting an online application.
State government does not discriminate based on race, color, national origin, religion, sex, sexual orientation, gender identity or expression, pregnancy, childbirth or medical conditions related to pregnancy or childbirth, age, physical or mental disability, genetic information, marital status, creed, political beliefs or affiliation, veteran status, military service, retaliation, or any other factor not related to merit and qualifications of an employee or applicant.